Before you go
Are you planning to work in Sweden? Welcome! But remember that there are employers who can exploit you in human trafficking.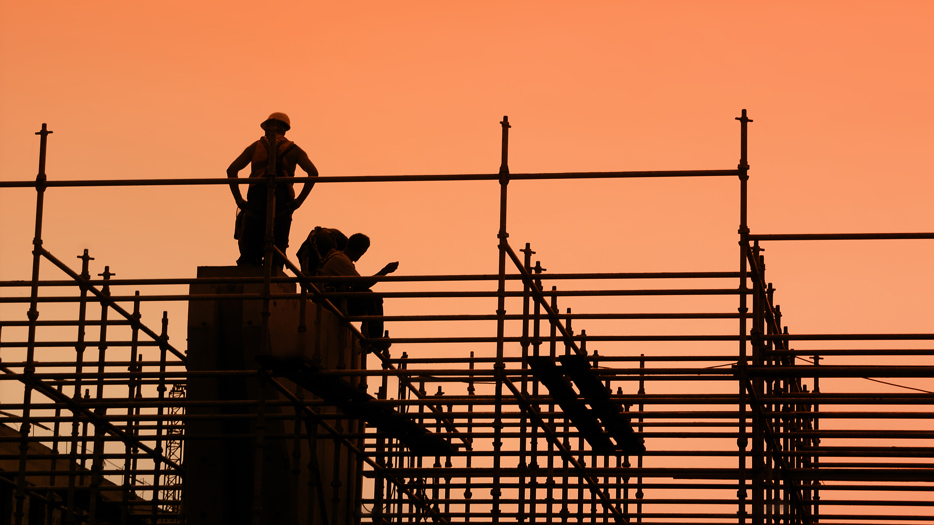 Information in Bulgarian/Информация на български език
Information in Polish/Informacje w języku polskim
Information in Romanian/Informaţii în limba română
Information in Ukrainian/Інформація українською мовою

Before you go - work safely in Sweden
In this video you get valuable advice from people from Bulgaria, Poland, Romania, and Ukraine who have already established themselves in Sweden.
What you should think of before working in Sweden
Get familiarised with the Swedish labour market and the level of salaries. Read more about the Swedish labour market:
Working in Sweden, Swedish Public Employment Service
Being employed, Informationsverige.se


Do you have any friends or family in Sweden, or any network to assist you if you run into problems?


Are there any employment state services in your country that offer similar jobs? Remember that these often are safer than finding a job through social media, relative or friend.


Do you know the name of the employer, the workplace and the address? Can you find any information about the workplace or your employer online? The more information available, the more it can help you make informed decisions about the job offer.


Have you signed a contract in a language you that understand and do you understand the content of what you are signing?
Your rights as a worker in Sweden
In Sweden you never need to accept violence, threats and abuse at your job from the employer or your colleagues.


You as a worker always have labour rights at your job which need to be respected by your employer – even if the Swedish law says that employers cannot hire workers without work permits. Contact the Trade Union Center for the Undocumented if you need help with labour rights at your job.


Your employers must always ensure your safety at work and you must receive information about work environment, equipment and regulations.


The normal working hour in Sweden is 40 hours per week. If you work more than this, your employer should compensate you. Working overtime always requires your consent.


You should not work an entire week without days off/time to rest and recover. The days off should not be deducted from your salary.
Information about children
There are certain rules if the person working is under 18 years old. No one under 18 is allowed to work long hours, at night, or in dangerous work. Work should not interfere with school. Children under 13 may not work at all, except with some very limited exceptions.


Children between 13 and 15 can have work that is very light and non-dangerous. Children that are 16 or 17 years old can have normal jobs if the work is non-dangerous. At the Swedish Work Environment Authority there is more information about minors working in Sweden.


Children that are asylum seekers, are undocumented, have permanent or temporary residence permits have the right to go to school and receive health care in Sweden for free. Children that are EU-citizens and are in Sweden temporarily usually also have this right, but there are a few exceptions.


All children also have the right to receive help from social services.
What could trafficking for forced labour look like?
Human trafficking can mean that someone uses and exploits you and your labour under very poor conditions, to profit from your work.


The employer takes your passport, residence permit or other important documents you have and keeps them.


Human trafficking is more than just sexual exploitation and prostitution. A big part of human trafficking in Sweden and the EU involves people exploited in labour exploitation. Sometimes a person can be exploited for several purposes at the same time.


You are pressured or blackmailed into carrying out work you have not agreed to or work you are not comfortable with, you are threatened with deportation, the employer says he/she will report you to the authorities if you do not obey, or you are being physically hurt. You can find more information about work permits and the right to stay in Sweden at the Swedish Migration Agency.


You work very long hours with very little payment, live at the workplace under poor conditions, or you live in a crowded apartment paid by the employer under poor conditions.


You work with dangerous tasks/work without appropriate gear and equipment, or with work you have no training in, and your employer tries to prevent you from getting healthcare if you are sick or hurt.


You are asked to withdraw your salary in cash and give a share of it to your employer.


Money is deducted from your salary to pay off a debt to your employer.


If an employer wants to exploit you, the exploitation can start already in your home country, where you are given false information about the work and the working conditions.


The exploitation process can begin before you enter Sweden. Even before you begin working, it can be trafficking if someone has the intent to exploit you.


In Sweden it is not normal to pay money to get a job, work contract or a work permit.


If you need help
In urgent situations call 112.


The Police
Are you under pressure or violence? There's help available. Contact the police to report crime or provide information about crimes. Phone number +46 77 114 14 00.


Regional coordinators against prostitution and trafficking in human beings
Regional coordinators work in social services and have specialist knowledge of prostitution and trafficking in human beings. If you have experience of prostitution or have been exploited in trafficking, you can contact the regional coordinator for more information about what support is available.
Contact information to regional coordinators against prostitution and trafficking in human beings


Healthcare
If you need medical care, please contact the healthcare center in the relevant region. 1177 provides information about health and diseases and where to find care. Call the national medical advice: +46 771-11 77 00. They are open 24 hours a day. 
How healthcare works in Sweden at 1177


The Swedish Public Employment Service
You can look for legitimate work at the Swedish Public Employment Service's website: Platsbanken.


The Swedish Migration Agency
If you need more information about work permits or other residence permits in Sweden you can read on the Migration Agencys website: Working in Sweden. You can also contact the Migration Agency with questions about permits.


Social Services
Social services have the ultimate responsibility for ensuring that individuals receive the support and help they need. You can always contact social services for advice. There are also support activities that specialize in issues of sexual exploitation of children, prostitution and human trafficking in some municipalities in the country.


Victim Support Sweden
Are you a victim of crime? At the Victim Support Sweden you will get advice and support. Phone number 116 006 or e-mail fraga@boj.se.
Victim Support Sweden's website


Safe Havens Trafficking Center
Have you been exploited by your employer and need legal assistance? Contact the Salvation Army and their Safe Havens Trafficking Center. Phone: +46 739206817 or e-mail safehavens@fralsningsarmen.se.


National Support Program
Within civil society there is a National Support Program led by the Platform Civil Sweden against Trafficking in Human Beings. Through the National Support Programme, you can get support and help if you have been a victim of human trafficking. For example, you can get help with arranging accommodation, legal advice and counselling support. You can read more about the National Support Program at Swedish Platform Civil Society against Human Trafficking's website.


Crossroads
Crossroads is an organisation offering support on migration- and EU-law, work and recruitment and public welfare to EU-citizens and third country nationals. They also arrange courses and activities. Crossroads' website


Trade Union Center for the Undocumented
The organisation is connected to large Swedish central trade unions and aims to help workers without papers in the Swedish labour market.
Trade Union Center for the Undocumented's website 
Embassies to contact
Publication date: 2 November 2022
Last updated: 7 February 2023